Afterschool and Saturday Programming
Acornville: Afterschool offerings are designed for specific age levels, ranging from Nursery-Upper School. Programs run on weekdays.
We offer programs in sports, academics, art, music, and more.
Programs are open to Harley families and the general public, busing is possible from most local districts.
We run three sessions (Fall, Winter, Spring) each year that are usually 8 weeks in length. 
Session offerings are posted during open registration that begins several weeks ahead of the start date. Each person must be registered separately.
Adrian Green
Extended Day
 (585) 442-1770
Ginny Munson
Extended Day
gmunson@harleyschool.org...
 (585) 442-1770
Jackie Griffon
Assistant Director of Extended Day
jgriffin@harleyschool.org...
 (585) 442-1770
Jen Bennett
Extended Day
 (585) 277-1223

Olivia Reed
Extended Day
Tammy Roberts
Lower School Administrative Assistant & Registrar
 (585) 277-1131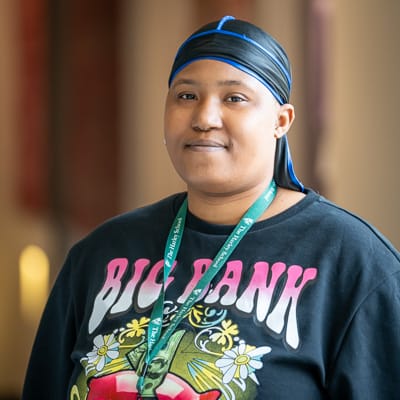 Tyanna Dawson
Extended Day
 (585) 442-1770
Zoe Smith
Extended Day
 (585) 442-1770
If you are interested in registering for weekend swim lessons through Harley's Learn to Swim Program, please contact Peter Mancuso, Athletic Director, at (585) 442-1770 ext. 1250 or pmancuso@harleyschool.org.

Community Swim
The Harley athletics department offers individual, couple, and family swim memberships. 
The Harley school is Happy to invite Soccer Shots back for Acornville after school programs. Soccer Shots is an engaging children's soccer program with a focus on character development. Our caring team positively impacts children's lives on and off the field through best-in-class coaching, communication and curriculum. Our coaches are the best-trained in the business. Our expert-approved curriculum is age-appropriate and aligns with childhood education standards. In addition we provide an exceptional customer experience and ongoing communication with parents.
[et_pb_wc_images product="53888″ show_product_gallery="off" show_sale_badge="off" _builder_version="4.8.1″ _module_preset="default" _i="0″ _address="3.1.0.0″ /][et_pb_wc_description product="53888″ description_type="description" _builder_version="4.8.1″ _module_preset="default" _i="1″ _address="3.1.0.1″ /][et_pb_wc_add_to_cart product="53888″ _builder_version="4.8.1″ _module_preset="default" _i="2″ _address="3.1.0.2″ /][et_pb_wc_description product="53888″ _builder_version="4.8.1″ _module_preset="default" _i="3″ _address="3.1.0.3″ /]
[et_pb_wc_images product="53894″ _builder_version="4.8.1″ _module_preset="default" _i="0″ _address="3.1.1.0″ /][et_pb_wc_description product="53894″ description_type="description" _builder_version="4.8.1″ _module_preset="default" _i="1″ _address="3.1.1.1″ /][et_pb_wc_add_to_cart product="53894″ _builder_version="4.8.1″ _module_preset="default" _i="2″ _address="3.1.1.2″ /]
[et_pb_wc_images product="53890″ _builder_version="4.8.1″ _module_preset="default" _i="0″ _address="3.1.2.0″ /][et_pb_wc_description product="53890″ description_type="description" _builder_version="4.8.1″ _module_preset="default" _i="1″ _address="3.1.2.1″ /][et_pb_wc_add_to_cart product="53890″ _builder_version="4.8.1″ _module_preset="default" _i="2″ _address="3.1.2.2″ /]
[et_pb_wc_images product="53892″ _builder_version="4.8.1″ _module_preset="default" _i="0″ _address="3.1.3.0″ /][et_pb_wc_description product="53892″ description_type="description" _builder_version="4.8.1″ _module_preset="default" _i="1″ _address="3.1.3.1″ /][et_pb_wc_add_to_cart product="53892″ _builder_version="4.8.1″ _module_preset="default" _i="2″ _address="3.1.3.2″ /]
[et_pb_wc_images product="53898″ _builder_version="4.8.1″ _module_preset="default" _i="0″ _address="3.2.0.0″ /][et_pb_wc_description product="53898″ description_type="description" _builder_version="4.8.1″ _module_preset="default" _i="1″ _address="3.2.0.1″ /][et_pb_wc_add_to_cart product="53898″ _builder_version="4.8.1″ _module_preset="default" _i="2″ _address="3.2.0.2″ /][et_pb_wc_description product="53888″ _builder_version="4.8.1″ _module_preset="default" _i="3″ _address="3.2.0.3″ /]
[et_pb_wc_images product="53896″ _builder_version="4.8.1″ _module_preset="default" _i="0″ _address="3.2.1.0″ /][et_pb_wc_description product="53896″ description_type="description" _builder_version="4.8.1″ _module_preset="default" _i="1″ _address="3.2.1.1″ /][et_pb_wc_add_to_cart product="53896″ _builder_version="4.8.1″ _module_preset="default" _i="2″ _address="3.2.1.2″ /]
[et_pb_wc_images product="53900″ _builder_version="4.8.1″ _module_preset="default" _i="0″ _address="3.2.2.0″ /][et_pb_wc_description product="53900″ description_type="description" _builder_version="4.8.1″ _module_preset="default" _i="1″ _address="3.2.2.1″ /][et_pb_wc_add_to_cart product="53900″ _builder_version="4.8.1″ _module_preset="default" _i="2″ _address="3.2.2.2″ /]